Loren Long is the author and illustrator of the New York Times bestselling picture books Otis, Otis and the Tornado, Otis and the Puppy, An Otis Christmas and Otis and the Scarecrow.
He is the #1 New York Times bestselling illustrator of President Barack Obama's picture book Of Thee I Sing, the re-illustrated edition of The Little Engine That Could by Watty Piper, and Mr. Peabody's Apples by Madonna.
He has most recently illustrated Good Day, Good Night by Margaret Wise Brown and Love by Newbery Medalist, Matt de la Peña.
Please visit the Books section of the website to learn about his many other books.
Personal
People often ask how I ended up becoming a children's author and illustrator for a living. 
As a kid, I grew up in Lexington, Kentucky in the 1970's. We had no artists of any kind in the family. We didn't know any artists. I liked sports, especially baseball. My mother read to me a lot. But I have to admit, my favorite subject in school was P.E. class.  I also liked to draw. My parents encouraged me to keep drawing.
By the time I was in junior high school, art was holding a close second place to gym as my two favorite subjects in school. I liked everything we did in art class — drawing in perspective, ceramics and painting with tempera paints.
Not much changed in high school. I took every art class they offered. My art teacher introduced me to famous artists like Vincent Van Gogh, Picasso and Norman Rockwell.
I entered the University of Kentucky not having any idea of what I would do with my life. I had five different majors in five years of college. But I took every art class they offered, and at the end of my junior year, I decided to try to be a professional artist.
By the end of college, I had gotten the bug* to be an illustrator. However, I didn't feel ready for a career in the illustration field so I went to The American Academy of Art in Chicago.
I got my first job as an illustrator at a greeting card company. I had that job for about four years.
I then worked for nearly ten years as a freelance illustrator for mostly editorial clients such as Sports Illustrated, Time, Reader's Digest and Forbes. You can see some of those illustrations here. I feel that all those years of illustrating for magazines developed my visual storytelling abilities.
I began getting calls to do book covers for mostly YA novels and eventually an editor called me to do my first picture book, I Dream of Trains by Angela Johnson. I loved it.
Please go to my FAQ page for answers to other questions. You can click here to read an older, longer bio about me and some of my artistic influences.
Lastly, I'm not sure what all those years of gym class contributed to my career, but I'm pretty confident that I could beat Jon Scieszka and David Shannon in a game of dodge ball.
Thanks for reading,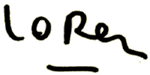 *the bug- passion for something, I did not get that passion and drive until my last year of college, so parents, be patient.